Secondary Classroom Tour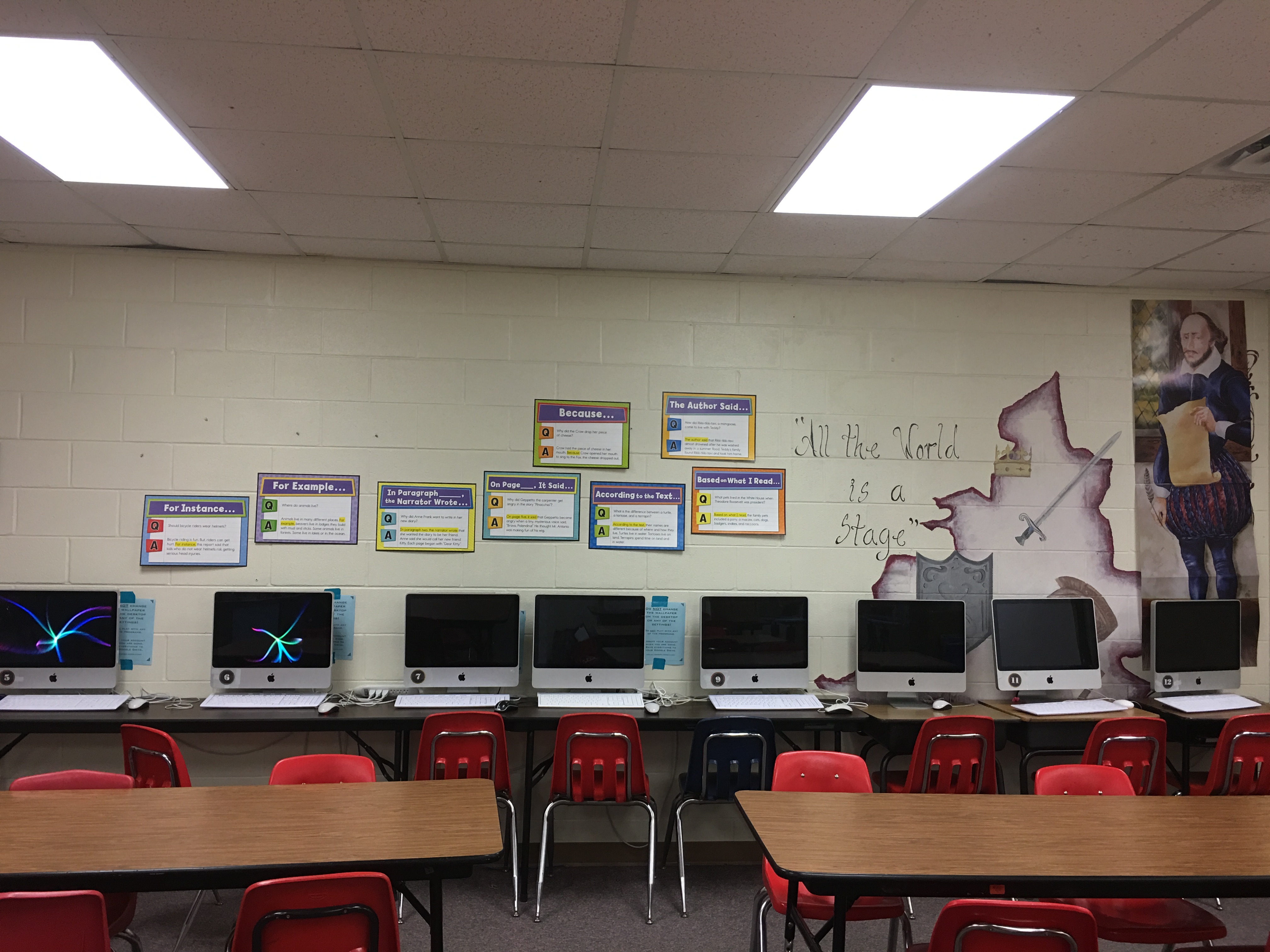 I am lucky to have 14 refurbished iMacs in my classroom and a few windows laptops. This way I can have a group of students working independently on the Google Classroom while I work with a smaller group reteaching or giving additional tutoring. It is also great for students to create presentations or essays on the Google Classroom. I use a variety of education apps in addition to Google education.
My school district uses desks instead of tables to encourage us to use more project based learning in our lessons. This setup allows me to freely walk around the room during class to observe or assist each group throughout the project or lesson. The white board is on the right side opposite of the computer wall. Most posters were taken down before the photo was taking to accommodate testing in this room and have not gone back up yet because more testing is on its way.
I utilize a hanging folder for missing work. Each class period has a folder. Students who were absent are reminded to check their class folder for any assignments they missed as well as checking the Google Classroom. This makes it super easy for me to keep up with missing work. I just write down the students name and date on the paper and stick in the folder during class. That way I don't have to search for it later and the students know where to find it when they return to school.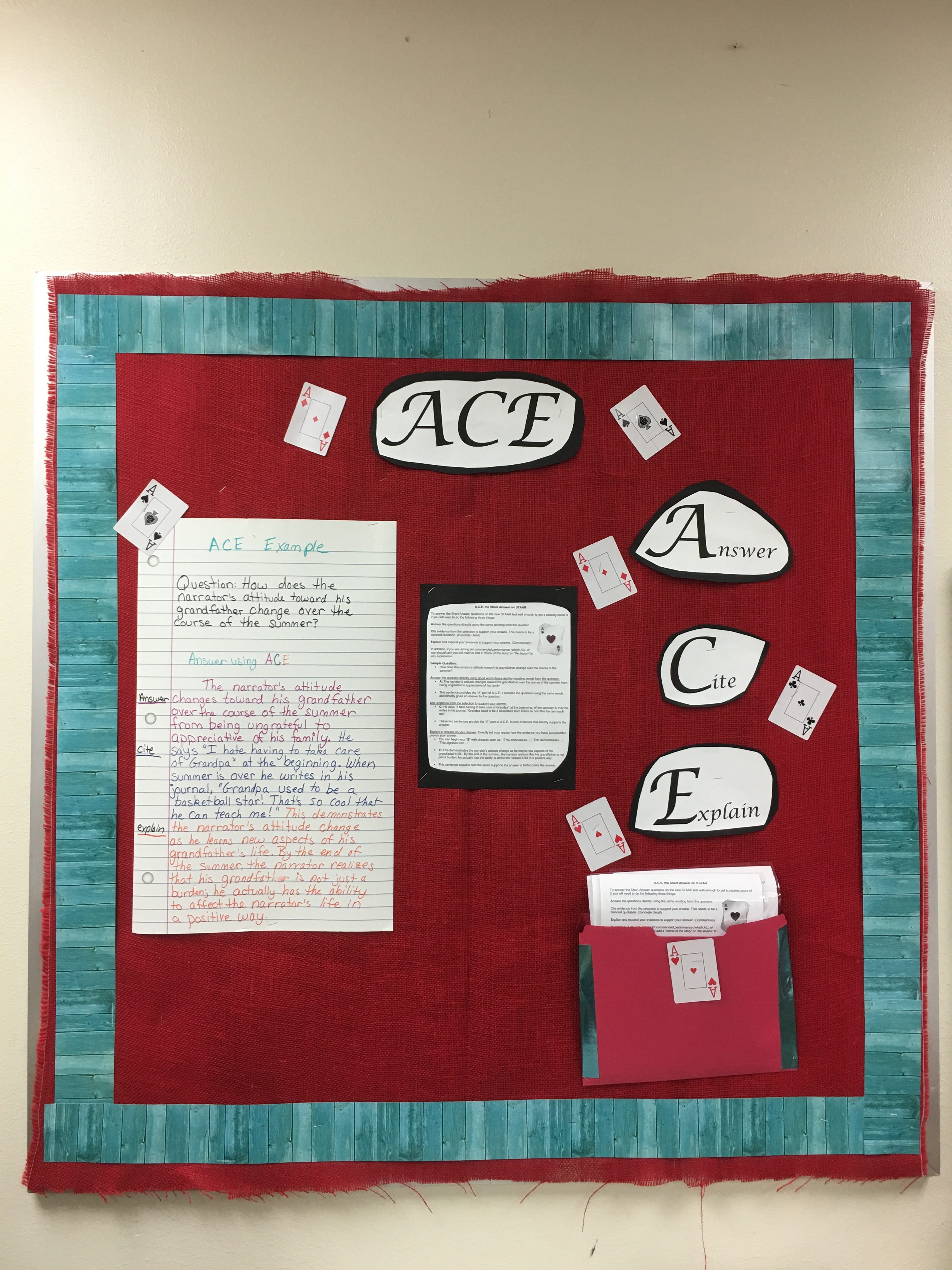 I only have one bulletin board in my classroom. I change up the displays throughout the year. This one features the A.C.E. strategy for writing short answers or extended responses. A.C.E. stands for Answer the question, Cite evidence, Explain how the evidence proves the answer. Answer, Cite, Explain. The folder has instructions and models that students can utilize when working on short answer responses.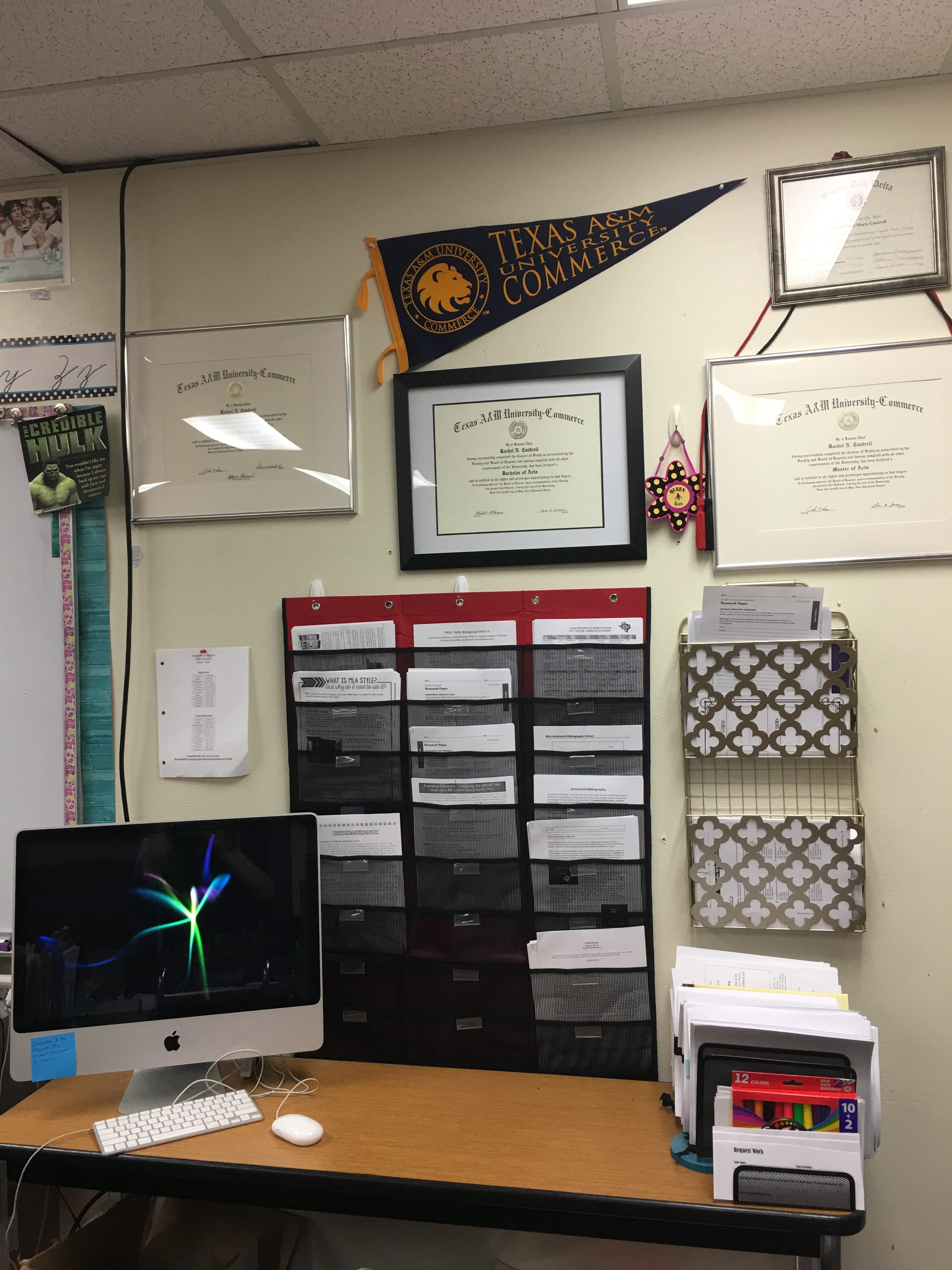 This is my central command. The desktop is connected to the projector. On the hanging wall organizer I have my handouts and work sorted and organized. It's ready to go for each class I teach (I teach several different classes this year: ENG 1 Honors, ENG 2 Honors, ENG 2, Dual Credit English, Theatre – High School level, Theatre – 8th grade level, and STAAR EOC remediation). I have my college wall above it with my diplomas, certificates, and my college gear to inspire my students to reach their college dreams.